2024 High School Honor Band Festival
The Thirty-eighth Annual Alabama High School Honor Band Festival will be held at the University of Alabama February 1-3, 2024. The Alabama Honor Band Festival is an event developed to recognize the achievements of exceptional high school musicians.
The festival includes clinics presented by the faculty of the University of Alabama School of Music and culminate with a final concert by all participants!
2024 High School Honor Band Application
Applications will open October 1st, 2023 (Closes Dec. 15th, 2023)
There will be a $10 application fee for each student.
On December 15th, you will receive a link to upload:
Student resume, and;
Band Director's letter of recommendation
All uploads will be due no later than FRIDAY, DEC. 22 2024
2024 High School Honor Band Audition Material
Coming Soon!
2024 High School Honor Band Schedule
All events are required for all participants.
THURSDAY, FEBRUARY 1, 2023
| | |
| --- | --- |
| 9:00 – 10:30 AM | Check-in: Marching Band Rehearsal Room, Moody Music Building |
| 9:30 AM – 1:00 PM | Chair Placement Auditions |
| | ***Pizza Lunch ticket available at check-in*** |
| 2:30 PM | Opening Meeting: CONCERT HALL: Alabama Wind Ensemble, Ken Ozzello, Conductor |
| 3:30 – 5:00 PM | Masterclass I |
| 5:00 – 7:00 PM | Dinner (ON YOUR OWN) |
| 7:00 – 9:30 PM | Rehearsal |
FRIDAY, FEBRUARY 2, 2023
| | |
| --- | --- |
| 8:30 – 10:00 AM | Rehearsal |
| 10:00 – 10:30 AM | UA Band Info Session |
| 10:30 – 12:00 PM | Rehearsal |
| 12:00 – 1:30 PM | Lunch (ON YOUR OWN) |
| 1:30 – 3:00 PM | Rehearsal |
| 3:00 – 4:15 PM | TBA |
| 4:15 – 5:45 PM | Rehearsal |
| 5:45 – 7:30 PM | Dinner (ON YOUR OWN) |
| 7:30 PM | Alabama "Spectrum" Concert: CONCERT HALL |
SATURDAY, FEBRUARY 3, 2023
| | |
| --- | --- |
| 8:30 – 10:30 AM | Rehearsal |
| 10:30 – 12:00 PM | Masterclass II |
| 12:00 – 1:30 PM | Lunch (ON YOUR OWN) |
| 2:00 – 2:30 PM | Rehearsal |
| 3:00 PM | Concert |
2024 High School Honor Band Selected List
All applicants will receive email notification of acceptance or waitlisted status by the first Monday of Janruary, 2024.
SELECTION OF PARTICIPANTS
Students will be selected by a committee of the University of Alabama School of Music faculty. The information included on the student application (resume) and the band director's recommendation will be the primary criteria used to select participants. In most cases, the committee will use the student's resume and band director's recommendation as the sole sources of information about the students. Students and directors are encouraged to complete the resume and recommendation in detail and be sure that the required information is available to us prior to the close of registration. Each director who submits a nomination is guaranteed that at least one student from each school will be selected to participate in the festival. Students selected to participate must attend all rehearsals, master classes, and performances during the Honor Band Festival. Please note that attendance at ALL concerts, classes, rehearsals, and events for the entire Honor Band Festival is REQUIRED for all student participants! No one may leave early or arrive late.
HOUSING/MEALS/FEES
The Alabama Honor Band does not provide housing or meals. Arrangements for housing, supervision, transportation, and meals should be handled by the high school director. For the 2024 Alabama Honor Band, students chosen to participate will be required to pay a participation fee of $100.00, which includes admission to all clinics, and concerts and includes a Festival Participation t-shirt. This participation fee will be due AFTER students have been notified that they have been selected to participate in the Alabama Honor Band. Much more detailed information will be available to those students selected to participate in the festival.
2024 Guest Clinicians/Conductors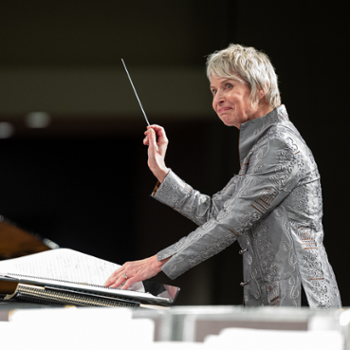 Cynthia Johnston Turner was appointed Dean—Faculty of Music at Wilfrid Laurier University in Waterloo, Ontario, just outside of Toronto, on July 1, 2021. She leads a school of approximately 500 undergraduate and graduate music majors with programs in traditional conservatory programming coupled with innovative programs such as the Bachelor, Master, and Ph.D. in Community Music, and Artist Diplomas in Opera Performance, Chamber Music, and the soon to be launched, Masters of Music in Collaboration, Creation, and Curation (MMC3). She also oversees the Laurier Academy of Music and the Arts, a community-based school serving hundreds of children and their families in the region.
Before her appointment as Dean, Cynthia was Director of Bands, Professor of Music, and Artistic Director of "CCE" at the Hodgson School of Music, University of Georgia where she conducted the Hodgson Wind Ensemble, led the MM and DMA programs in conducting, provided strategic leadership in diversity, equity, and inclusivity initiatives as well as innovative curriculum, and oversaw the entire band program including the 400+ member Redcoat Marching Band. The Hodgson Wind Ensemble performed at the CBDNA National Convention in 2017. She is a sponsored clinician with Conn-Selmer.
Cynthia has guest-conducted bands, new music ensembles, and orchestras at several universities and conservatories as well as state honor bands in the United States and abroad. She continues to actively promote commissions by today's leading and emerging composers around the world with a focus on underrepresented voices. She has been invited to present her research on teaching and technology, innovative rehearsal techniques, and service-learning and music performance at numerous conferences nationally and internationally. She is published in such journals as Interdisciplinary Humanities, International Journal of the Humanities, Music Educators Journal, NAfME "Teaching Music," NewMusicUSA.org, Journal of the World Association of Bands and Ensembles, Fanfare Magazine, and Canadian Winds, and has recorded CDs with the Innova and Albany labels.
Cynthia has served as a board member of the World Association of Symphonic Bands and Ensembles (WASBE) and is an active member of the College Band Directors National Association (CBDNA), the Conductor's Guild, the College Music Society, the Humanities Education and Research Association, the National Association for Music Education, and the American Bandmasters Association. She currently serves on the board of the Western International Band Clinic (WIBC) and is faculty at WIBC University. She serves on the advisory boards of the Institute for Composer Diversity (composerdiversity.com), Lift Music Fund (liftmusicfund.org), and United Sound Music (unitedsoundmusic.org). She is an honorary member of Kappa Kappa Psi and a National Arts Associate member of Sigma Alpha Iota.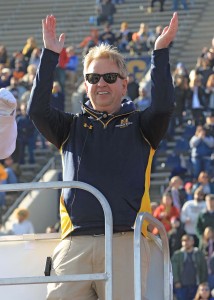 John Fannin retired from Murray State University in 2020 where he served as Assistant Director of Bands since 1995. Under Mr. Fannin's leadership, the Racer Marching Band grew from 85 to 300 members. The MSU Racer Marching Band was featured at the 2012 & 2006 Bands of America Grand National Marching Band Championships.
Prior to his appointment at Murray State University, Mr. Fannin was the band director at Onate High School (NM), Del Norte High School (NM), White Sand Missile Range Middle School (NM), Thoreau High School (NM), and Ganado High School (AZ).
Mr. Fannin's awards include the 2017 Max Carman Outstanding Teacher Award, the 2010 Murray State University Distinguished Professor, 2009 KMEA "University Teacher of the Year," 2006-2007 Outstanding Murray State University Music Teacher of the Year, and the Phi Beta Mu 2007 "Outstanding Contributor to Band in KY."
John is the owner of Fannin Musical Productions LLC. He serves as a creative resource (music and visual) for many high school and college bands. He has published concert band works with Arrangers Publishing Company, Curnow Music Press, and Alfred Music Company.
Mr. Fannin is an active band clinician and guest conductor. He has been a guest conductor/clinician in Brazil, Dhaka, England, New Mexico, Texas, Missouri, Tennessee, Arkansas, Indiana, Illinois, Wisconsin, Mississippi, Pennsylvania, New York, Florida, Georgia, and Kentucky.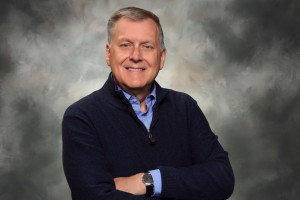 Scott Koter retired as assistant superintendent for the Kiski Area SD, Vandergrift, PA, and previously served as a principal and band director in the same district beginning in 1983. As a director, his ensembles received numerous honors including appearances at the Midwest Clinic, MENC, IAJE, and PMEA conventions, and captured numerous state and Bands of America (BOA) regional titles while being named BOA Grand National finalist seven times and a Grand National class champion two times. Scott received citations for teaching excellence from PMEA, NBA, and IAJE as well as Duquesne University, St.Vincent College, and the California University of PA.
Scott served as program coordinator for the Santa Clara Vanguard of Santa Clara, CA, and The Cavaliers of Rosemont, IL. His groups won six DCI world championships and a total of 15 top-three finishes during that time. He presently serves as a designer for Fannin Musical Productions and as an educational consultant for Innovative Percussion Inc. He is a clinician, adjudicator, guest conductor, and designer for numerous schools and organizations around the world and is a member of the DCI Hall of Fame.